Social media is the modern day word of mouth! Let's get people talking about your business.
Build awareness, generate leads, reach new customers and make more sales. Social media management is all about growing your audience. With over 80% of the UK internet users actively engaging in social media (source: CyberCrewUK) it's a channel that all businesses need to benefit from.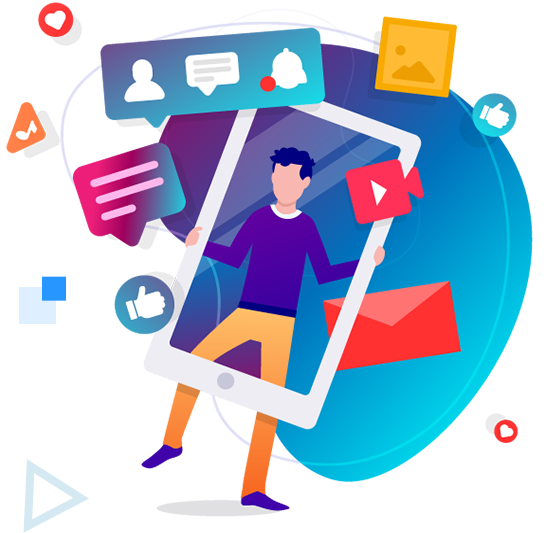 Reaching Out to an Extensive Audience
Reach new customers and re-engage with existing customers. Grow your potential customer base every day.

Promote at the Right Time in the Right Place
Promote to people that have an active interest in what you do, reach them when they are most likely to want your services or products.

Interacting Live with Possible Customers
Social Media is a real time communication channel that can grow a business almost instantly.
Social Media Plays a Crucial Role in Reaching Out to the Masses
The average UK user spends almost 2 hours a day on Social Media. If your business isn't interacting with them then your missing a huge opportunity.

Businesses with active social media channels are more credible, more approachable and more trustworthy.

Well planned social media campaigns bring more customers at the right time.