As a business owner or marketing professional, you likely already understand the importance of content marketing. After all, without quality content, it would be difficult to attract new customers and keep existing ones engaged. However, simply creating content is not enough – it needs to be part of a well-defined and executed content strategy in order to be truly effective.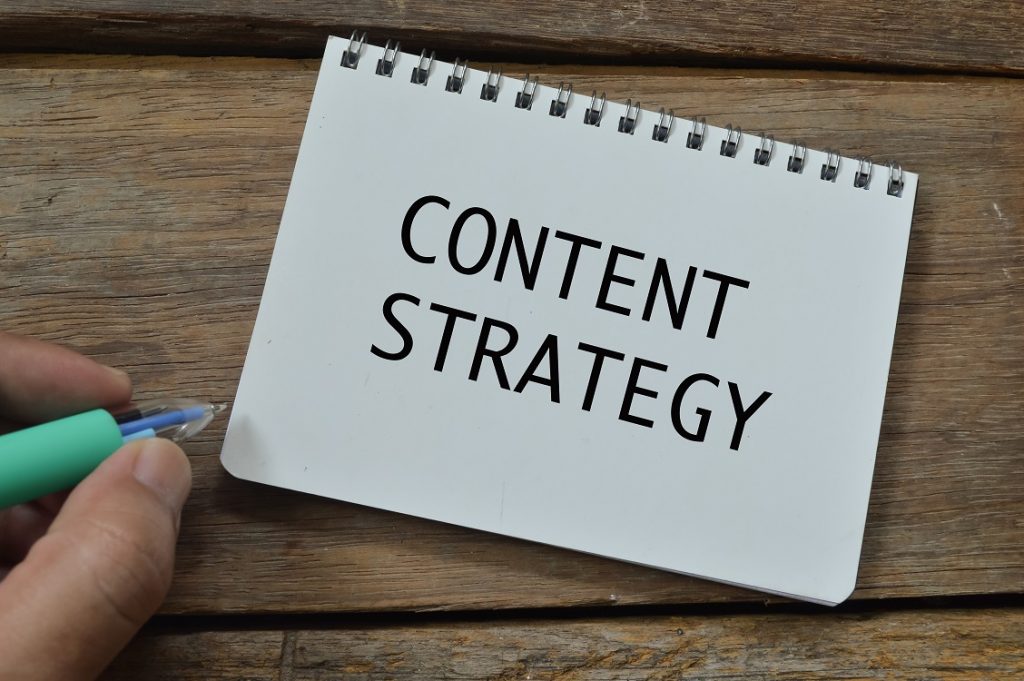 Not sure how to get started? Here are 10 strategies for developing a successful content strategy:
1. Define your goals
The first step in any effective content strategy is to define your goals. What do you hope to achieve with your content? Are you looking to increase brand awareness, drive website traffic, generate leads or something else entirely? Once you know what you want to achieve, you can develop specific and measurable goals to help you track your progress.
2. Know your audience
It's also important to have a good understanding of who your target audience is. What are their needs and how can your content help them? What kind of tone and style will resonate with them? When you know who you're writing for, it will be easier to create content that appeals to them.
3. Conduct keyword research
Conducting keyword research is another essential part of developing a content strategy. Unfortunately, too many businesses make the mistake of creating content without first researching which keywords they should be targeting. As a result, their content isn't optimized for search engines and they miss out on valuable traffic.
Spend some time researching which keywords are most relevant to your business and then integrate them into your content where appropriate. Remember to focus on quality over quantity – it's better to rank for a few key phrases than to stuff your content full of low-quality keywords.
4. Create a content calendar
Once you have a good understanding of your goals and target audience, it's time to start planning out your content. A content calendar can be an extremely helpful tool for keeping track of what you need to write when it needs to be published and who will be responsible for creating it.
Scheduling out your content in advance can also help you ensure that you're regularly publishing fresh, relevant and engaging content – something that's vital for keeping your audience engaged.
5. Develop a variety of content types
When it comes to content marketing, there's more to consider than just blog posts. In fact, a successful content strategy should include a variety of different content types such as eBooks, infographics, how-to guides, videos, podcasts and more.
Don't be afraid to experiment with different formats and see what works best for your business and your audience. By offering a mix of content types, you'll be able to appeal to different learning styles and keep your audience engaged.
6. Promote your content
Once you start publishing content, it's important to promote it effectively in order to maximize its reach. There are a number of different ways you can promote your content, including through social media, email marketing, paid advertising and more.
Experiment with different channels and see which ones work best for driving traffic and engagement. And don't forget to measure your results so that you can adjust your strategy as needed.
7. Engage with your audience
It's not enough to simply publish quality content – you also need to interact with your audience and encourage them to engage with your brand. When people comment on your blog posts or share your content on social media, take the time to respond to them. Showing that you're responsive and engaging can help build trust and loyalty among your audience.
8. Analyze your results
If you want to continually improve your content strategy, it's important to regularly analyze your results and track your progress against your goals. There are a number of different analytics tools you can use, such as Google Analytics, that can help you track things like website traffic, conversions and more.
9. Make adjustments as needed
Once you have a good understanding of how your content is performing, don't be afraid to make changes to your strategy as needed. If something isn't working well, experiment with something new until you find what does.
Keep in mind that even small tweaks can have a big impact on your results, so it's important to continually experiment and test different tactics.
10. Rinse and repeat
Finally, don't forget that successful content marketing is an ongoing process, not a one-time effort. In order to keep your audience engaged, you need to continuously produce quality content on a regular basis.
By following the tips above and developing a strong content strategy, you can get the most out of your content marketing efforts and attract more clients to your business!