Instagram is without a doubt one of the most widely used social media platforms. It's a fantastic platform to interact with potential customers and promote your business, with over 1 billion monthly active users.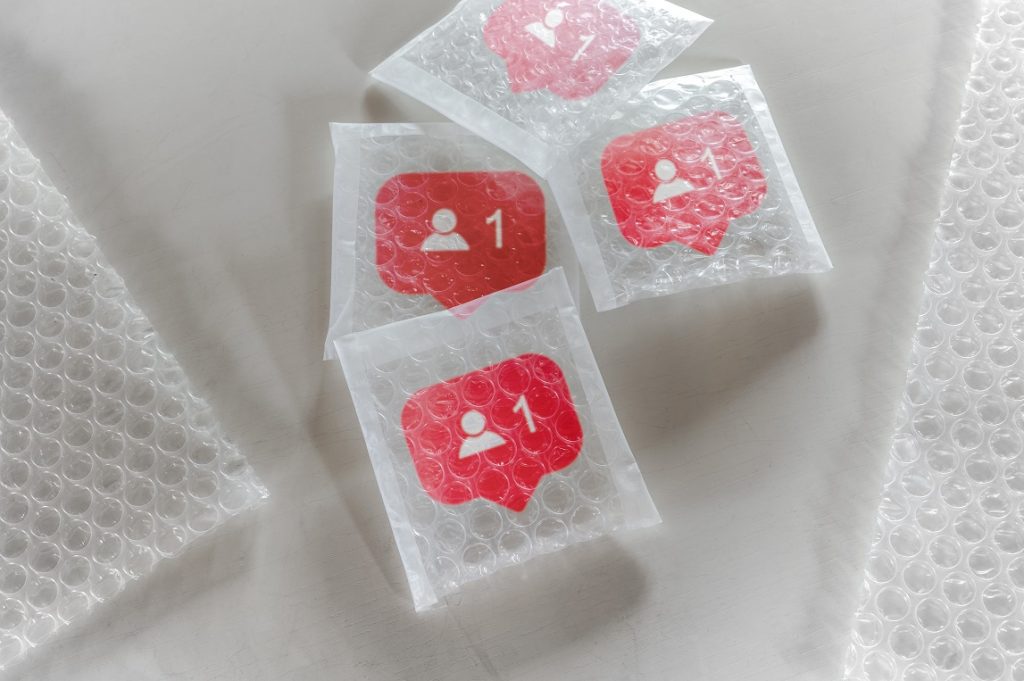 But how do you get more followers on Instagram? After all, if nobody is following you, how will they see your awesome content?
There are a few different ways to go about it, but in this article, we're going to focus on 10 organic methods for how to increase Instagram followers. By using these tips, you can attract more targeted followers who are interested in what you have to offer without resorting to shady growth tactics or buying fake followers.
1. Use Relevant Hashtags
Hashtags are a great way to get your content seen by more people, even if they don't already follow you. When someone searches for a specific hashtag, your post will come up if it's using that hashtag.
For example, let's say you sell skincare products. You could use hashtags like #skincarejunkie, #beautyblogger, or #skincareroutine in your posts. This makes it more likely that people who are interested in those topics will see your content and possibly follow you.
Of course, you don't want to go overboard with hashtags. A few relevant ones should suffice. Using too many hashtags can make your caption look spammy, which can turn people off from following you.
2. Host a Giveaway or Contest
People love free stuff, so hosting a contest or giveaway is a great way to get more followers on Instagram. Make sure the prize is something that would appeal to your target audience and use relevant hashtags to promote it.
For example, if you're giving away a skincare set, you could use hashtags like #skincaregiveaway, #contest, or #freebies. You could also require people to follow you and tag a friend in the comments to enter the contest. This helps increase your visibility and gets more people interested in following you.
3. Use Engaging Visuals
Instagram is a highly visual platform, so it's important to use engaging visuals in your posts. This could mean using high-quality photos or videos, interesting graphics, or even just well-designed posts.
People are more likely to follow you if your content is visually appealing and stands out from the rest. So make sure your photos are clear and eye-catching, and that your videos are interesting and informative.
4. Post Consistently
If you want people to follow you on Instagram, you must post frequently. This does not imply that you must post every day, but you should strive to post at least a few times every week.
5. Tell a Story
People love stories, so why not use that to your advantage? When you're posting on Instagram, try to tell a story with your content. This could mean sharing behind-the-scenes photos and videos, giving a sneak peek of upcoming products, or even just sharing snippets of your life.
The more people feel like they know you and your brand, the more likely they are to follow you. So don't be afraid to let your personality shine through in your posts!
6. Use Calls to Action
You must tell them what to do if you want them to do something. This is where the calls to action come into play. A call to action is basically an instruction that tells individuals what they should do.
For instance, in your caption, you could add something like "double-tap if you adore this product" or "tag a friend who needs to see this." Calls to action boost engagement and improve the likelihood that people will follow you.
7. Partner with Other Brands or Influencers
If you partner with other brands or influencers, you can get your content seen by a whole new audience. This is because when you collaborate with someone, their followers will also be exposed to your content.
There are a few different ways you can partner with other brands or influencers. You could do a product swap, where each of you promotes the other's products to your followers. You could also do a joint giveaway, where you both offer a prize to one lucky winner.
8. Use Relevant and Trending Hashtags
As we mentioned before, hashtags are a great way to get your content seen by more people. But it's not just about using any old hashtag – you need to use relevant ones that will actually reach your target audience.
Conduct some research to see which hashtags are being used by people in your industry. To locate trending hashtags, you may also use a service like Hashtagify. Start utilizing relevant hashtags in your posts once you've identified them!
9. Post at the Right Time
When you post on Instagram can be just as important as what you post. If you want people to see your content, you need to be posting at times when they're actually online.
Luckily, there are a few tools that can help you figure out the best time to post. Later is a great option that lets you schedule your posts in advance and even gives you insights on the best times to post.
10. Use Instagram Stories
Instagram stories are a great way to engage with your followers and get more people interested in following you. This is because stories are highly visible – they appear at the top of people's feeds, so there's no way for them to miss them.
Stories are also a great way to show off your personality and give people a behind-the-scenes look at your life and work. So if you're not already using them, make sure to start!
By following these tips, you should be able to increase your Instagram followers organically in no time. Just remember to be patient – it takes time to build up a following, but it's well worth the effort!